At Freedom Beverage, we savor the good times and relish great flavors. That's why we're thrilled to showcase some of our absolute favorite wine and beer products to kick off this holiday season. We know you're constantly on the lookout for that extra-special something to make your beverage offering stand out. That's why we've handpicked these delicious brews and wines, ensuring you can treat your patrons to a one-of-a-kind taste experience.
Picture this: a small, cozy Champagne bar on the hills of San Francisco. Your glass is filled with a beautiful bubbly fizz, and the light reflects off the wine itself as it brightens the zinc topped table. One sip and you're hooked – and that's how we discovered the fabulous wines of Charles Mignon. Family owned, genuine, and absolutely stunning grower Champagnes like this one don't come along often, especially at these price points. Brighten your holiday table with one of these and you'll transport yourself to another place.
Charles Mignon Premier Cru
Charles Mignon Premium Reserve Brut
Charles Mignon Premium Reserve Brut Rose
Domaine La Font de Notre Dame, situated in the foothills of the Dentelles de Montmirail, is a family Estate managed and run by the Roux family. They continue to impress with their commitment to bringing the beauty of their terroirs in a bottle. This Grenache blend comes from Rasteau and has flavors of ripe cherry, blackberry, licorice, spices, and a hint of chocolate. This is a wine that will impress your guests without the price tag of neighboring Chateauneuf-du-Pape.
Located in south-eastern Germany, the Pfalz region produces some of the most exquisite yet affordable Pinot Noirs in the world. Chiara's Pinot is silky and elegant with notes of cherry and raspberry complemented by a hint of vanilla and spice. This gorgeous wine is a perfect pair with typical Thanksgiving meals and also atypical Thanksgiving meals (like pizza and barbecue). The versatility will make your customers want to grab it again and again.
We don't live and die by scores here at Freedom Beverage, but it sure doesn't hurt when a label is awarded continual scores in the high 90 point range by Wine Advocate. These lovely wines are the pinnacle of Oregon produced wines, with bright, dramatic Chablis-style fruit notes. Winemaker Jim Maresh has just the kind of quirky cool personality that makes these wines trend setters.
Tan Fruit Cuvee Chardonnay
Tan Fruit Fairview Vineyard Chardonnay
Tan Fruit Maresh Vineyard Chardonnay
Tan Fruit Oak Grove Vineyard Chardonnay
Tan Fruit Sophia's Vineyard Chardonnay

Domaine de Pignan, Châteauneuf-du-Pape Tradition
This little known addition to our book flies under the radar – and it shouldn't. While we do have many stunning Chateauneuf du Papes, this one stands out with the integrated flavor profile of French oak, sauvage herbs, and even a hint of pine from the neighboring trees. It's a celebration wine for sure, but one that will leave you wanting more.
'Tis the season for sparkling wine! With a plethora of celebrations happening this time of year, this semi-sweet sparkler is a great reason to bring everyone together. The palate offers sweet citrus, honey, peaches, white flowers and orange zest. With an intriguing balance of sweetness and acidity it is the perfect aperitif for light appetizer courses such as salads and soft cheeses; it's also structured enough to pair with spicy cuisine, and also a great companion to light and fruit driven desserts. Honey Bubbles donates a portion of their proceeds to combating Colony Collapse Disorder of Honey Bees, something we can all agree is pretty cool.
While you're warming up for the main turkey event, you'll need something light and bright and fruity, something just like this lovely vermentino. The acid on this is perfect to pair with all those delicious appetizers making their way around the house, and you can easily sip it without feeling heavy before you fill your plate with Thanksgiving goodness. Hard cheeses, bright salads, and even lighter white meat dishes match this wine just perfectly.
These unique beverages are something we're lucky to have in our book. Sure, they fill a niche for those looking for something more natural and that can fall into the "healthy" drinking category, but they're also really tasty and fun to share. Who says you can't have a little kombucha next to your tofurky? Natural ingredients elevate these to a new place, and will have you giving thanks to all the fun beverages you're trying this year!
Unity Vibration Kombucha Beer Elderwand
Unity Vibration Kombucha Black Forest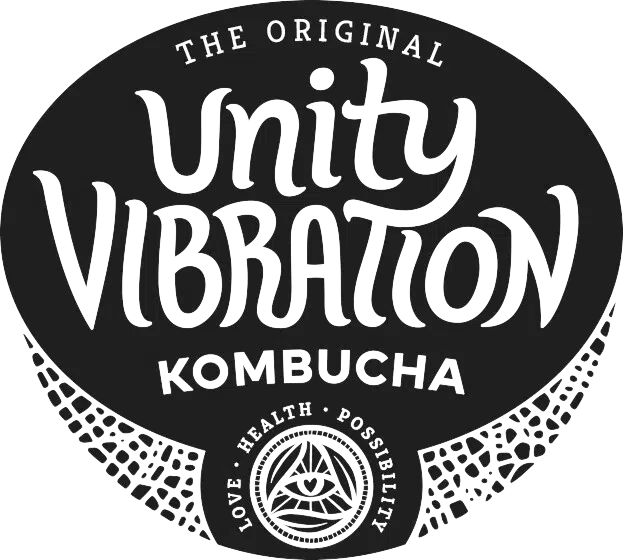 Sure, it's an American holiday, but who says you can't celebrate with a well made Belgian beer? Not us! These two lambieks are funky and fun, filled with balanced hops and a rich base. These will stand right up to some cool fall weather and are the perfect addition to any list looking for something truly unique to offer over the holiday season.
Lambiek Fabriek Muscar-Elle Lambic
Lambiek Fabriek Schar-Elle Lambic
We're thankful for Stiegl. This core brand makes fantastic liquid that is not only a pleasure to imbibe but is made for toasting! Lift a glass to this lager which offers complexity and character that you don't normally see in a lighter style beer. You can pair this with a range of foods – most notably anything fried, or just enjoy on its own. There isn't a beer list in the world that doesn't need this one represented.